Our Team
The Board of Directors is a dedicated group of volunteers who govern the work of the Ryan's Rays Foundation.  The Directors pledge to uphold the values and mission of Ryan's Rays.
Arlene DeGroot
Chair of the Board
Arlene is passionate about providing inclusive opportunities to children who would otherwise not have them.  She brings years of experience in product and event marketing as well as board experience in the disability sector.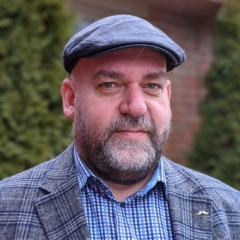 Edward de Groot
Vice Chair
Ed is an executive with over 25 years experience in digital media & technology. He has seen first hand the impact Ryan's Rays has had on the children, their families and communities in which they live.
Cliff Martz
Director
Cliff is an operations executive with over 30 years in the Financial Services industry. Having witnessed the benefits of inclusion through his own family's experience, Cliff brings a passion for creating spaces where everyone belongs.
Doreena de Groot
Director
Reena is a registered nurse with over 17 years experience in hospital and community health. Reena is excited to share her passion and skills in helping children as part of the Ryan's Rays board.
Mark Muller
Director
Mark is an Ontario Certified Teacher with a diverse background in youth development. He spent 8 summers on staff at Muskoka Woods and whether it's at camp, in a classroom, or in a backyard, Mark has seen the impact when every child feels they belong.